Pharmacy Billing Guide for Minnesota
This guide will help you navigate the clinical service reimbursement opportunities in Minnesota and how to get involved in billing for:
Direct patient care services
Care coordination
Sneak peek of the Pharmacy Billing Guide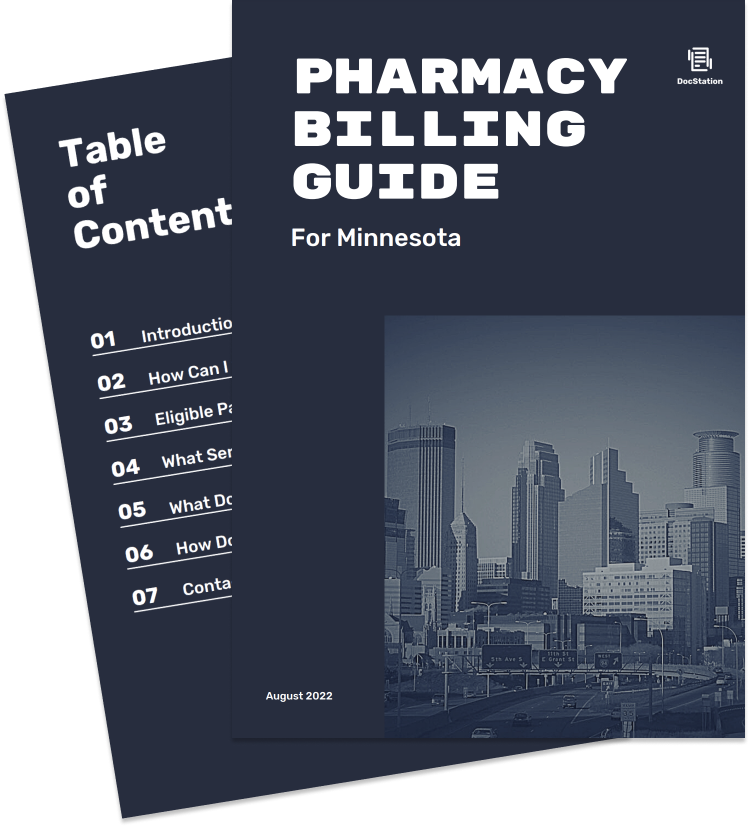 For over 30 years, clinical service reimbursement has been available to pharmacists in Minnesota for the state Medicaid population.
But only a small portion of pharmacists in Minnesota currently participate in these programs, despite a vast range of services covered and eligible population.
The guide will empower YOU to understand the full spectrum of clinical service reimbursement opportunities in your state and how to get involved.
What to expect in this guide:
Instructions on payer program enrollment

Identifying eligible patients

Services eligible for reimbursement

Tips and tricks on required documentation

Billing instructions
Contact us today to learn about billing for medication therapy management (MTM) and clinical services for your value based healthcare pharmacy model.

Need help contracting with a new payer?
Get in touch with us now to become a pharmacy provider in Minnesota.